We are excited to announce that Sara Padilla has joined Habitat for Humanity of Oregon as the new Grant Portfolio Director. In this role, Sara will work to expand pass-through funding programs for Oregon affiliates and manage earned income and grant opportunities that ensure stable operating revenue for Habitat Oregon's core programs. A hybrid grant writer + project manager + relationship builder, this position will work collaboratively across our network to elevate capacity and strengthen long-term relationships with funding partners.
Welcome, Sara!
Tell us a little about yourself:
Sara Padilla (she/her/ella) is an equity-centered project manager, community builder, and grant writer. Over her career, she has engaged in a broad spectrum of evidence-based activities for the design and implementation of health promotion, chronic disease prevention, and diversity, equity and inclusion (DEI) initiatives through private-public partnerships, data collection systems, and workplace programs. In her most recent position at a minority- and woman-owned small business, she managed three signature leadership development series focused on racial equity, diversity and inclusion in philanthropy. A former Peace Corps Volunteer in the Dominican Republic, she has lived and worked in resource-constrained communities in Mexico, Central America and the Caribbean, and appreciates the opportunity to support families and communities in their journeys toward greater health and wellbeing. Over the course of the COVID-19 pandemic, and after nearly a decade working in DEI and public health-focused systems in small business, she decided to return to the nonprofit sector and sought an opportunity that would allow her to engage in work at the local and regional level. Sara was thrilled to see the opportunity with Habitat for Humanity of Oregon and looks forward to working in her own "backyard" in collaboration with local partners and stakeholders.
Sara earned a BA in anthropology at the College of William and Mary and holds an MPH from Tulane University's School of Public Health and Tropical Medicine. In her free time, she is writing a memoir. Sara lives in West Linn, Oregon, with her husband, two sons, and one happy dog.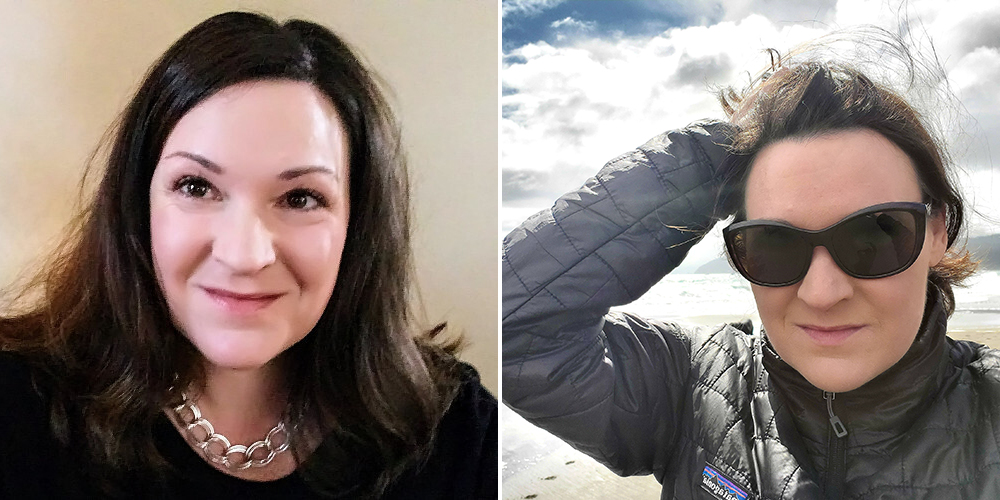 What is your favorite to see or do in Oregon?
Spending a day on the coast is one of my favorite ways to enjoy our state. Exploring tide pools, taking long walks on the beach, and seeking out the best clam chowder are some of my family's traditions, and we have spent many rainy Spring Breaks up and down the coast. If I had to choose a favorite city on the coast, it would be Manzanita.
What is a recent book, podcast or movie/TV show that you would recommend to others?
I am currently reading Caste: The Origins of our Discontents by Isabel Wilkerson. It is captivating, heartbreaking, and revealing. The history and stories presented around both unspoken and more formal caste systems are so important for understanding social and racial inequities and how they came into existence, as well as how we can dismantle them.
What does home mean to you?
Home means family! Last month I had the opportunity to spend a week in person with my parents for the first time since COVID-19 emerged. It was wonderful to see them and know they are healthy and safe. Home also means security and warmth. I was fortunate to grow up in a safe and comfortable home in northern Virginia that remains my childhood home today, and I am grateful that I am raising my sons in a safe and comfortable home. During the ice storm earlier this year, we lost power and cell service for eight days. It was an important reminder for all of us that despite being uncomfortable (and cold!), we knew this situation was temporary and we are truly fortunate to have a place to call home.
What are you looking forward to most about this position?
I am looking forward to getting to know my new colleagues and learning more about the 24 Habitat affiliates in Oregon and how they support their communities. After working on national initiatives for the past decade, I am excited to focus on my local and regional community and contribute to the work of Habitat Oregon.